The Ultimate Guide to the Thin Ring Box Sock: A Stylish and Discreet Proposal

When it comes to planning the perfect proposal, attention to detail is key. One often overlooked aspect is how to discreetly carry the engagement ring – and that's where the thin ring box sock comes into play. This ingenious accessory combines style and functionality, allowing you to keep the surprise safe and sound while maintaining an air of elegance. In this guide, we'll delve into the world of the thin ring box sock, explore its features, and showcase some stunning patterns that add a touch of uniqueness to your proposal moment.
The Thin Ring Box Sock: A Proposal Game-Changer
Gone are the days of the bulky ring box that's difficult to conceal and gives away your surprise. The thin ring box sock revolutionizes the proposal game by offering a sleek, discrete, and stylish solution. Crafted to perfection, this accessory provides a snug pocket for your ring box, keeping it safe from prying eyes and ensuring that the element of surprise remains intact.


7 Patterns and Styles for your Proposal Outfit
The beauty of the Box Sock lies not only in its functionality but also in its variety of patterns and styles. Here are some captivating patterns that can add a personalized touch to your proposal moment:
1.
Diamonds Rock
:
Navy and White Diamonds for Your Unforgettable Marriage Proposal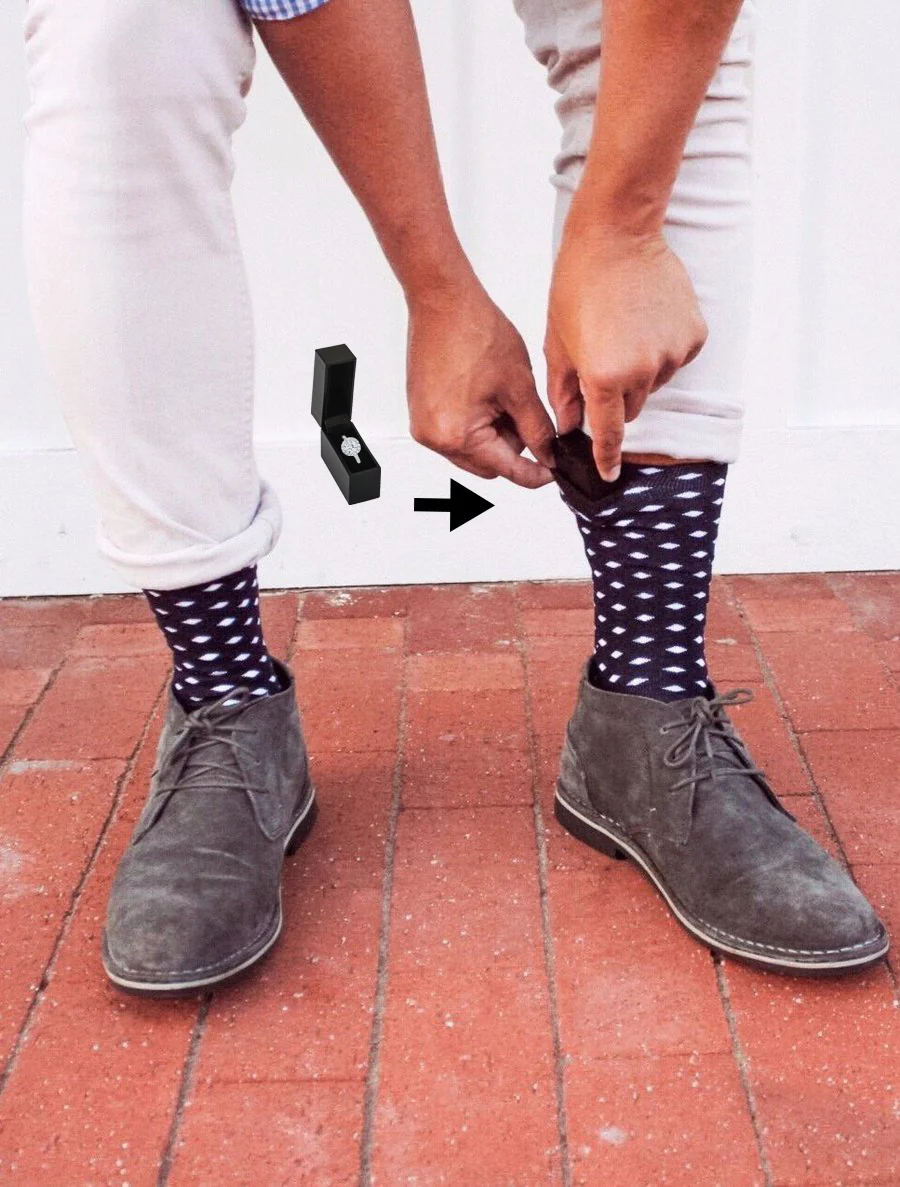 2.
Marry Me - The Original
: 
Maintain a classic and timeless aesthetic with this pattern, ensuring that the emphasis remains on the most important words. Additionally, it is ideal for capturing stunning engagement photos!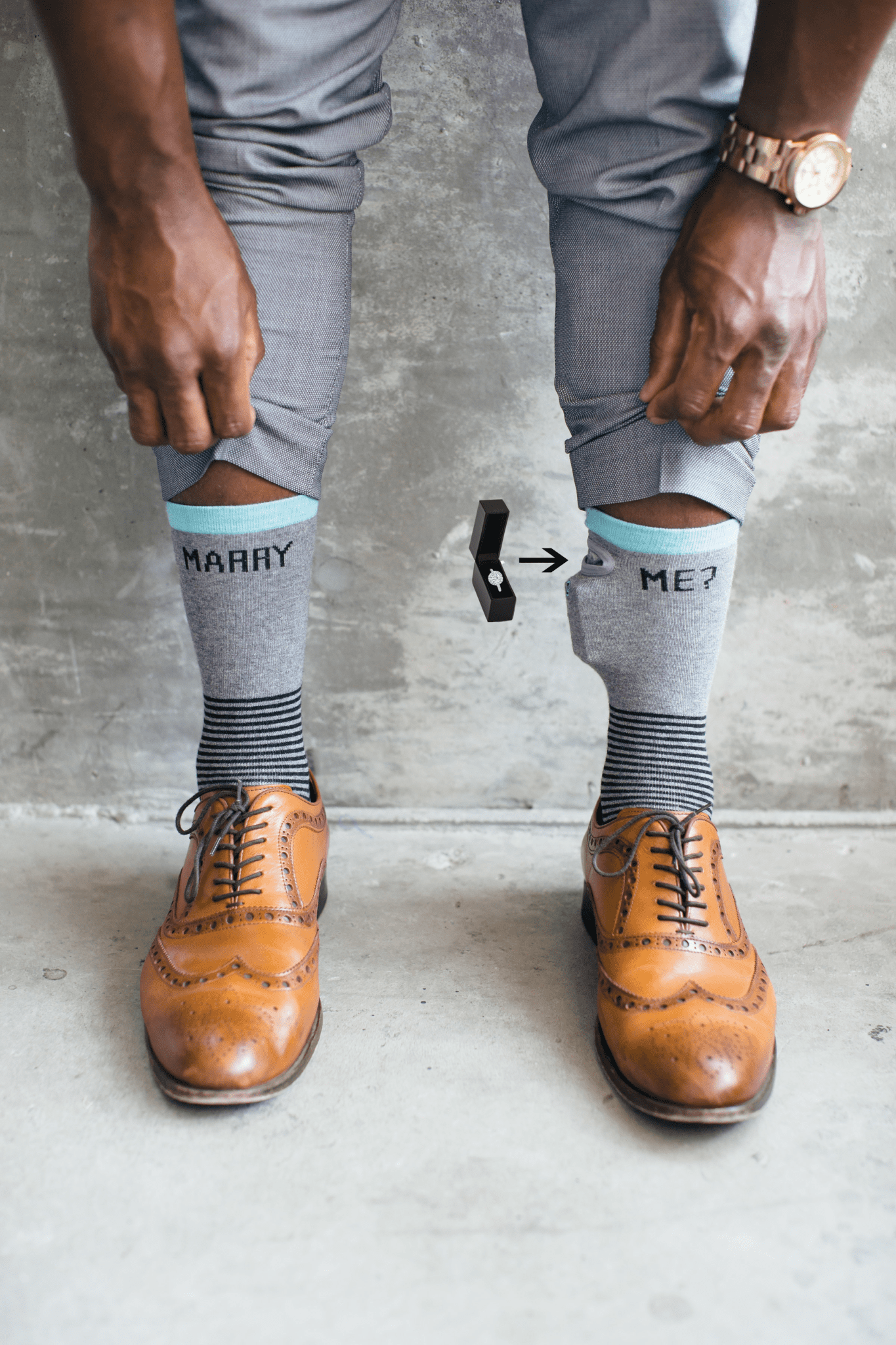 3.
Marry Me - Blue Stripes
: The color blue is calming and goes with many pant options. The various blue stripes add a touch of sophistication to popping the question question.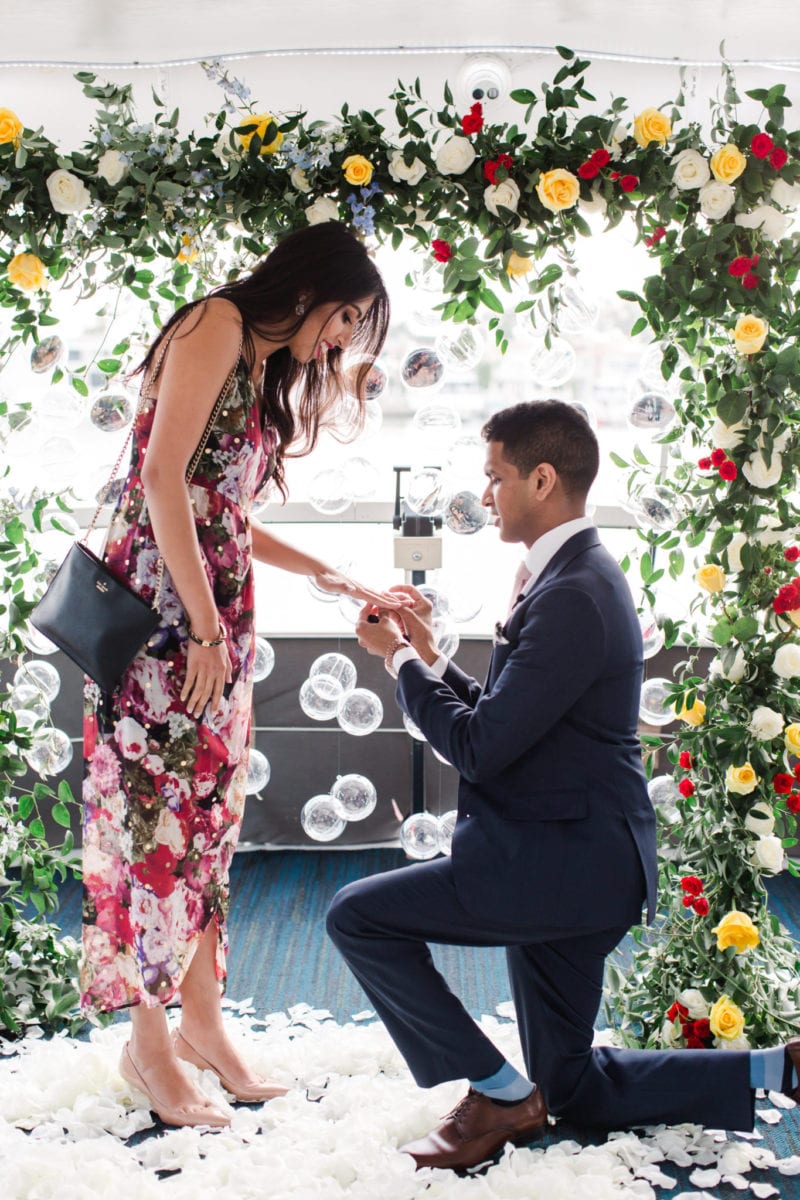 4.
The Next Step
: The classic burgundy pattern exudes elegance and romance for the perfect Napa proposal or other wine country locations.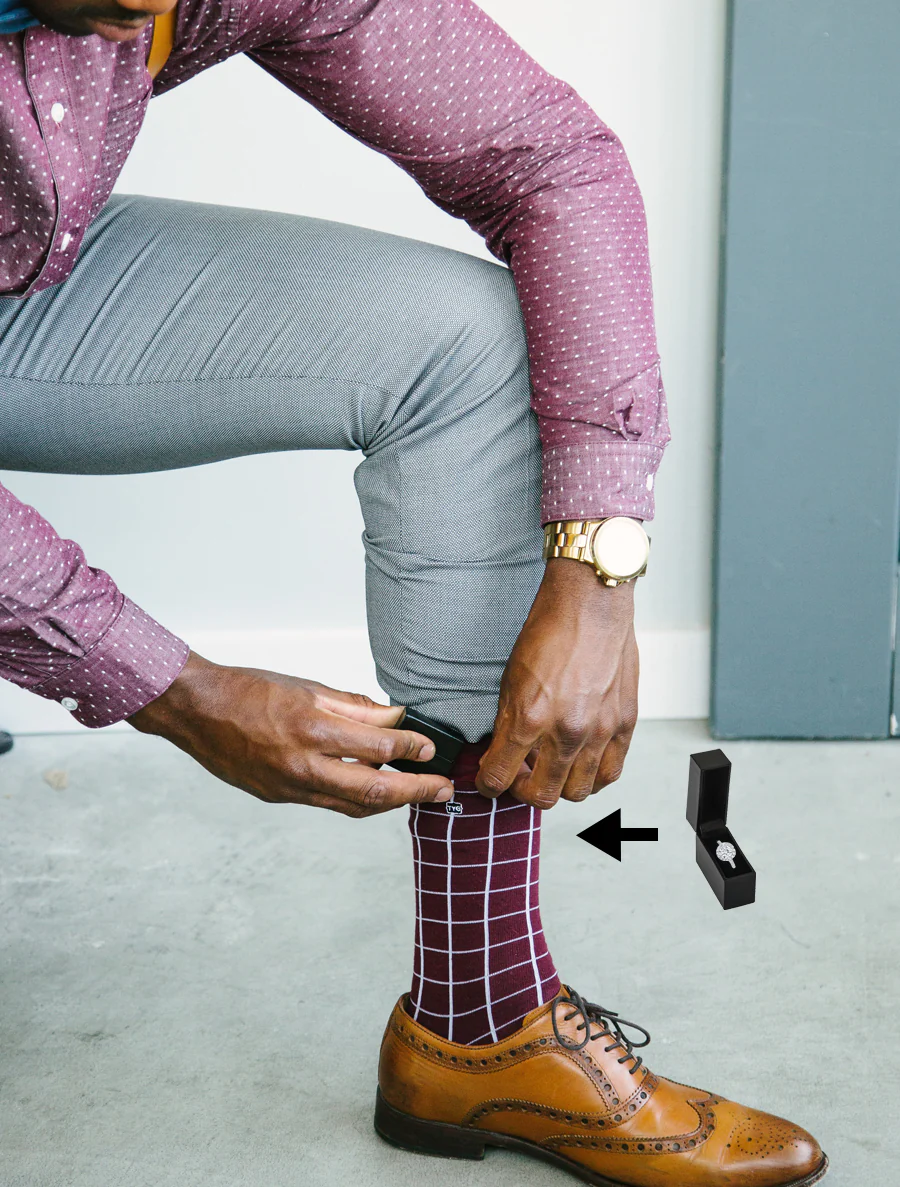 5.
Love at First SITE
: 
Discover the perfect blend of tech and romance for tech-loving couples with this "coding" sock.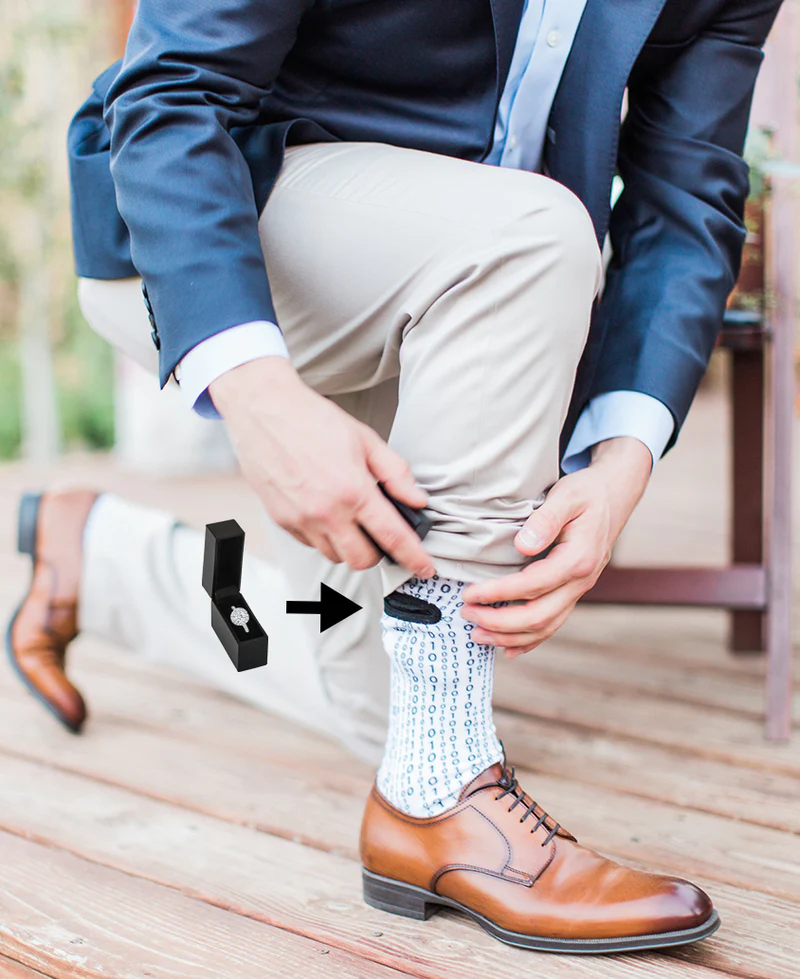 6.
Head Over Heels
:
Experience a tropical paradise with beach-inspired vibes in timeless black and white shades. Any west coast enthusiasts?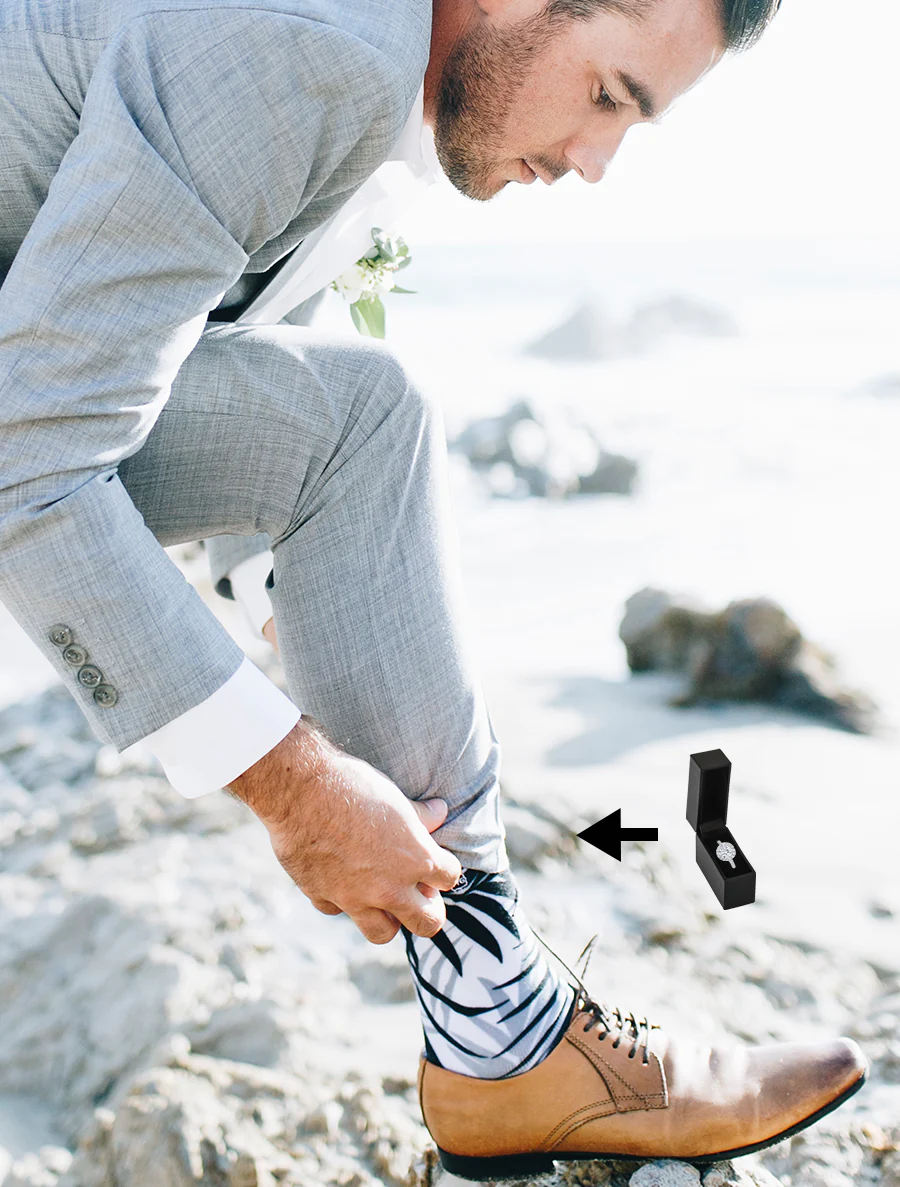 7.
Crushin' It
: 
This tropical design evokes sun, sand, and forever love for East coast beach lovers.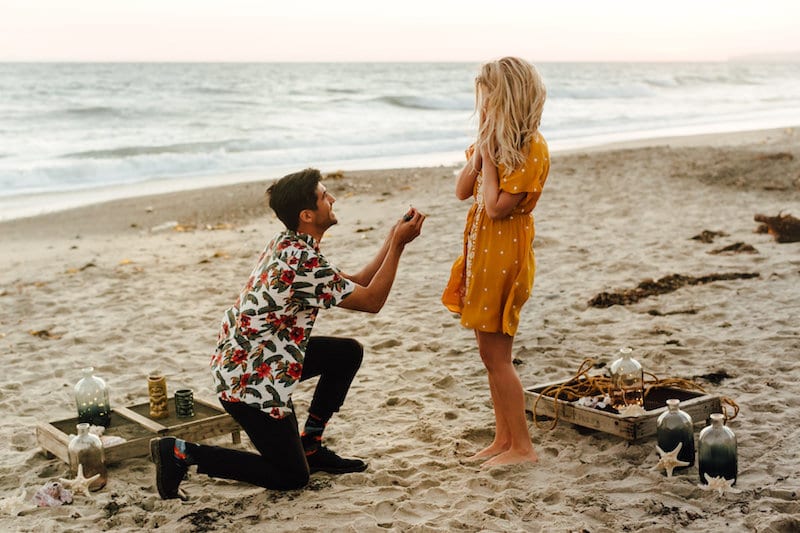 Key Features of the Thin Ring Box Sock

1. *Sleek Design*: The slim profile of the thin ring box sock ensures that it slips comfortably into your pocket, blending seamlessly with your attire. No more awkward bulges or unnecessary attention – just pure elegance.

2. *Discreet Pocket*: The specially designed pocket within the sock cradles your ring box securely. Whether you're walking through a bustling city or waiting for the perfect moment, your ring will stay hidden until you're ready to reveal it.

3. *Comfortable Fabric*: The fabric used for the sock is not only stylish but also comfortable to wear. You won't have to worry about any discomfort or irritation as you go about your proposal plans.




The thin ring box sock is more than just an accessory; it's a testament to the thought and effort you've put into creating a memorable proposal. With its discreet pocket and stylish design, it ensures that the element of surprise remains intact until the right moment. By selecting a pattern that reflects your relationship, you add an extra layer of personalization to this significant milestone. So, go ahead and explore the world of ring box socks – your proposal deserves nothing less than perfection.